I love IKEA's new slogan -- Be Bold, Not Beige. That sums up my decorating theory exactly. Though I love the community we've chosen here in the ATL, it is very very beige. Walls. Carpet. More walls & carpet. Tres monochromatic in that sterile kind of way. Kind of that "I need to wrap myself in a straitjacket" type of feeling. I actually considered padding a room. When that thought crossed my mind, I knew I needed an IV of paint, stat. To Lowe's we go. This weekend was spent completing various apartment improvement projects to make our place feel a bit more like home. Coming down off our house in KC which was saturated in color, I needed at least a little soemthing to make me feel as if I weren't living in an asylum. Here are the results: Front door, adorned with a cherry blossom wreath:
Entryway. I wanted a funky green, and that's what I got!
Entryway View #2:
Living room with "Tropical Nut" accent wall: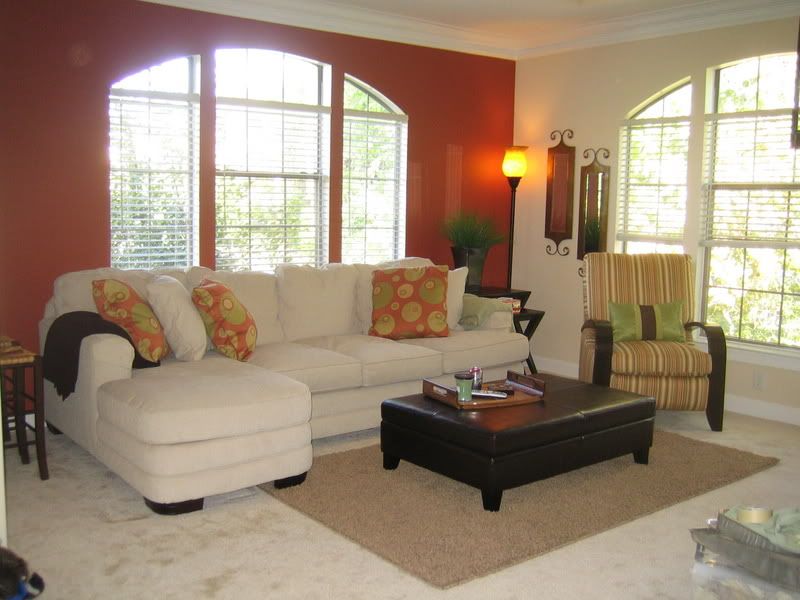 Living room view from loft:
Dining Room with hanging fabric panels:
Notice the coordinating tablescape!
My favorite, the guest bedroom: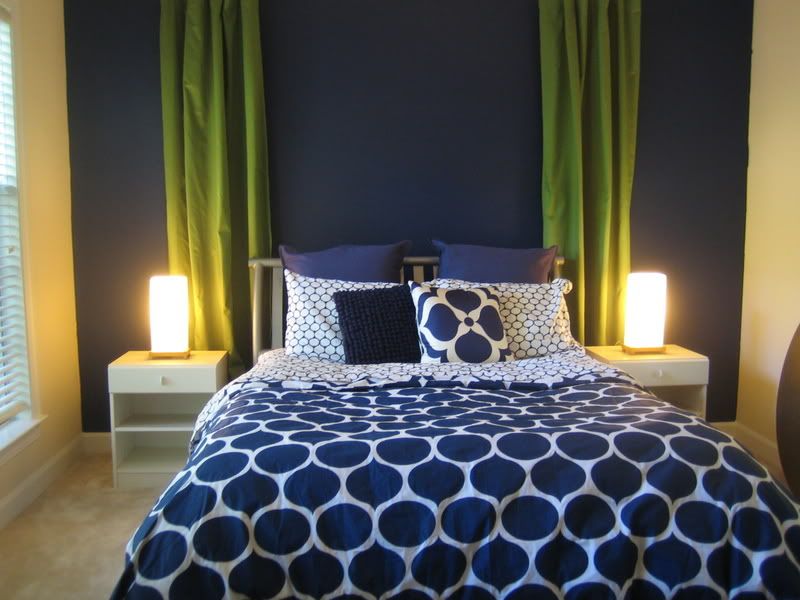 Guest Bedroom view #2:
Any and all comments welcome! :-)